Send a Text Message to Get a Free Fusion Razor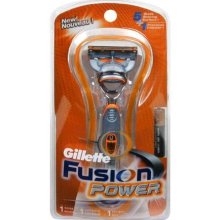 WooHoo! You can receive a FREE Gillette Fusion Razor by just texting a code on your phone! It is all in Spanish but just follow these easy steps and you'll get a free razor by mail! Remember standard texting rates do apply.
The second text will ask for your age in Spanish, enter it and hit send

The third message will ask for your name and mailing address

You should receive your free razor by mail in 6 to 8 weeks!